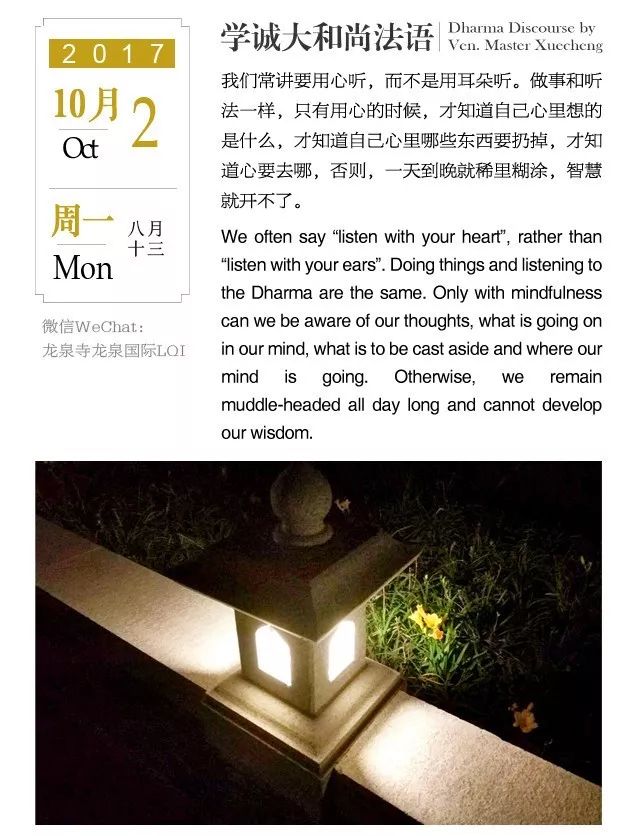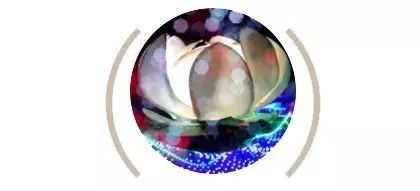 我们常讲要用心听,
而不是用耳朵听。
做事和听法一样,
只有用心的时候,
才知道自己心里想的是什么,
才知道自己心里哪些东西要扔掉,
才知道心要去哪,
否则,
一天到晚就稀里糊涂,
智慧就开不了。

We often say

"listen with your heart",

rather than "listen with your ears".

Doing things and listening to

the Dharma are the same.

Only with mindfulness

can we be aware of our thoughts,

what is going on in our mind,

what is to be cast aside

and where our mind is going.
Otherwise,

we remain muddle-headed

all day long

and cannot develop our wisdom.
来源:学诚法师的微博
Source: Microblogs of Ven. Master Xuecheng
音乐:龙源音乐《闲云点点》
Music: The Solitay Clouds, by Long Yuan Music
翻译:北京龙泉寺翻译中心

Translated by: Beijing Longquan Monastery Translation Center

【LQ Calendar】分担他人的痛苦 | Sharing the Pain of Others

【LQ Calendar】真正的勇者 | A Truly Courageous Person

【LQ Calendar】执著是一个枷锁 | Attachment Is an Invisible Shackle