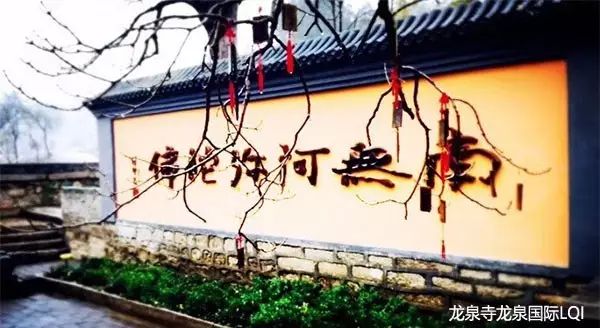 身边的师友对我的恩德真的很大,从寺里负责建筑的法师身上就能体会到。他身兼数职,承担着一些原来没有接触过的事情,从建筑设计、物资采购到工程监理,以及工程验收,事无巨细,他都要操心。他的书桌上越来越多的佛法书籍被建筑类的资料取代了,他在工地的时间远远多于在教室的时间,原先有规律的作息被打乱了,但他还要坚持随众参与僧团的学修。实际上,尽管他很想学习,但一天下来,疲倦的身体却不听使唤,因为白天有太多的事情需要与人沟通协调,讲话太多,非常耗元气。我们晚殿念诵时,他却念不出声来;我们交流、研讨、辩论时,他却用手捂着左胸肋下,疼痛难忍,讲不出话。
I am blessed with kindness from the virtuous teachers and friends around me. The master in charge of construction work is a good example. He takes on multiple roles. With each role come responsibilities he has never had before. There are architectural design, materials procurement, construction supervision and final acceptance of the project. He worries about all matters, important or trivial. Books on Buddhism have been replaced by architecture study materials on his desk, and he spends more time at construction sites than in classrooms. His daily schedule is disrupted, but he still tries to keep up with the learning with the Sangha. In fact, he is too worn out to continue with the study no matter how much he wants to. He is too exhausted from the day, talking to and coordinating with others. He loses his voice during the evening chanting sessions, and he has to press against his left ribs to curb the pain, but only find it impossible to speak as we are carrying out the talks, discussions and debates.
现在,我之所以能不受任何干扰地闻思,是因为有太多太多的人在背后默默付出才成就了我。这位法师只是其中之一,还有法物流通处、居士大寮等岗位护持的义工……以及我们的师父。
It is because of the many who have contributed without taking credit, that I can hear and contemplate the Dharma without being disturbed. That master is just one of them. There are also volunteers working in the gift shop of things related to the Dharma and lay people's kitchen, and our Shifu.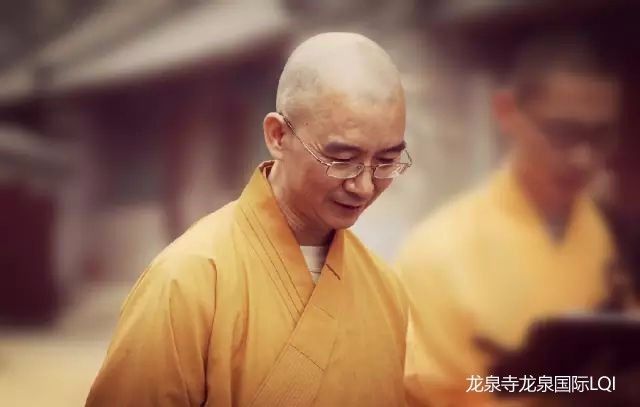 记得师父曾给一位同学发过一条短信:"我想,随着你再对我多了解一些,你就会懂得信心的意思了。我为何能有如此大的动力去奔波?不是我的本意。有时候只能无语对苍天,而当我想起我身边还有好多不能分离的同学,我没有理由不为之付出我的一切,一点点的辛苦,又有什么呢。"
I remember Shifu once sent a text message to one of my fellow practitioners, "I think you will come to know the meaning of faith, as you know me better. Why do I have such a strong impetus to be busy running about? I didnt intend to do it. Sometimes Im in a situation beyond my control and yet I can say nothing about it. But when I think of the many disciples that I cannot part with, there is no reason for me not to give out everything for them. Why bother a little labor?"
当我体会到师长的这份用心时,没有任何困难能阻挡我学佛的动力,这一切都源自师友的加持。正如密勒日巴大师所说:"我心智慧莲花开,觉证缭绕如香溢。恨我无由报师恩,惟以生命精进修。"
When I understand his intent, nothing difficult can pull me back from learning the Dharma. It is all because of the support from the virtuous teachers and friends. As the Guru Milarepa said, "The lotus of wisdom blossoms in my heart. Enlightenment and realization overflow like incense smoke. I hate myself for being unable to return the kindness of my master. All I can do is to vigorously practice with every bit of my life".
来源:学诚法师的博客

Source: Sina Blog of Ven. Master Xuecheng
翻译:北京龙泉寺翻译中心
Translated by: Beijing Longquan Monastery Translation Center

改变从转变思维习惯开始 | H?Y THAY ??I T? VI?C CHUY?N ??I THóI QUEN T? DUY

珍惜师徒缘 | An Invaluable Connection with Teachers